Be the leader that everybody wants
Do you feel like you are motivating your employees to commit to difficult projects or an ambitious strategy? Are you an inspiring coach that helps to realize your employees' peak performance? Are you driven to make long-lasting changes in the world? Do you find the right talents to achieve great success? Being a visionary leader requires a lot of work. That is why we took the time to collect the most effective character traits of a visionary leader so you can become one.
One of the most known Danish visionary leaders was former Prime Minister Anker Jørgensen. He grew up under simple circumstances - working in a warehouse as a teenager - and got involved early on in supporting first his union and later working in politics. For more than 30 years he was leading and representing the Social Democratic Party and has been appreciated for his integrity and down-to-earth- personality. He achieved to maintain support for the Danish welfare state and introduced a wide range of progressive social reforms. Jørgensen was able to inspire people and to spread his vision of a better social welfare state that is still with us today.
As a visionary leader, you see a vision and a potential for how the world could be and then work on achieving this goal. You have to combine leading others to accomplish a course of action by seeing the potential for change. Moreover, motivating employees and inspiring them to commit to the vision and strategy is one of your main tasks. To be successful as a visionary leader it takes specific qualities.
What you need to be a successful visionary leader


Talk and listen effectively
Effective communication is such an important element for successful strategy execution. If you are a visionary leader, however, it is a mandatory tool. You need to be able to clearly communicate your strategy, your vision, your ideas to be able to align your middle managers. You need to secure that employees will commit to the strategy and vision to work towards a common goal.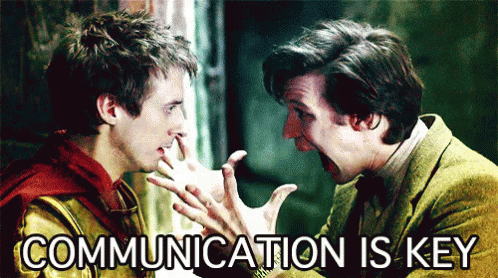 In addition, great visionary leaders listen actively to their employees, stakeholders, and customers. So if you want to follow their steps, you have to make sure that everyone understands your strategy to be able to commit to it. In the end, you want their trust and gain their knowledge and perspectives to include them in the process. Furthermore, if you talk to your employees, get them onboard and listen to their needs and worries you will achieve that they will like you more as a leader.
Gamble and take risks
You want to become a successful visionary leader? Then you need to be able to take risks to enter new markets and think progressively. Uncertainties are going to be your new best friend and you should be willing to gamble. To be on the safe side, you will still use measuring tools to guide you and to keep you focused on the strategy and vision. But not just any risks for the company, take intelligent risks that capitalize on prime conditions.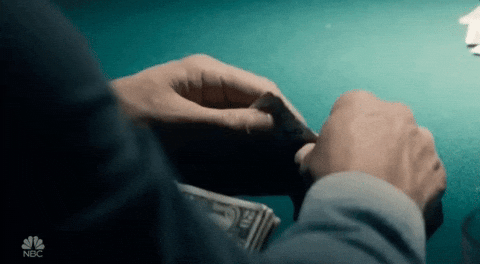 Be responsible - YOU are leading
One thing is taking risks, but can you also stand with your head up high when you have to take the fall? As a visionary leader, you have to take the steering wheel and lead the company in the direction that you are imagining in your vision. Even if it is not successful directly. Your employees will trust you even more if you be honest and responsible.
In addition, ownership is a big element of your new leading style and you have to take responsibility for coaching and inspiring employees to raise their commitment and give them a feeling of ownership. Besides that, you are also responsible for finding the right talents and assembling the best working team to reach peak performance and to secure gaining profit.
Dream and dream big
So, you are already driven to make long-lasting changes in the world. As a visionary leader, you have your positive perspective on the future that you share while you need to accept ongoing changes and obstacles in your path. Your focus is on acquiring new projects to move past the status quo and to actually make a difference. There are different ways to get to the goal but you will be the one finding a way by harvesting different talents and resources.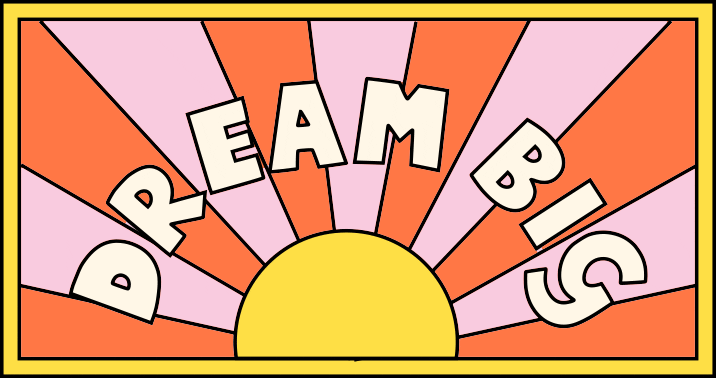 Also, think about this: as a visionary leader, you are allowed to dream big and share your playful and creative ideas. In the end, you are imagining a possible new future for the organization and sharing it. Keeping your creativity flows running helps with finding new perspectives and creative solutions for obstacles.
If you want to become a visionary leader to bring growth and change for the organization it is important to combine strong leadership skills with an imaginative and open mindset to create a new and different strategy. Being driven to make changes is a great start, but following our steps helps you moving in the right direction. Being a visionary leader is ideal to successfully enter a new market with a new product.
If you are interested in more information about this and similar topics read our article about the meaning and challenges of visionary leadership or sign up below to get a notification when we publish a new post.